Team
Jencap's success can be attributed to the incredible individuals that make up our organization. Our staff is wholly committed to achieving greatness in all that they do and exceeding the expectations of our agency partners. Meet the leaders that are innovating, motivating and driving growth for everyone at Jencap.
Biography
John is the Chief Executive Officer of Jencap.
Prior to Jencap, John was CEO and a founding member of Wholesale Trading Co-Op Insurance (WTCI), which is now a wholly owned subsidiary of Jencap. WTCI, opened in 2010, is a national wholesale brokerage, developed to provide a superior level of service to its retail clients.
Before WTCI, John held the position of President and CEO of Crump Insurance Services where he led the integration of Crump Insurance Brokers and BISYS Commercial Insurance Services. He also held the position of President of BISYS Commercial Insurance Services following its acquisition of Tri-City Brokerage where he was also the President.
He started his career in wholesale at Tri-City Brokerage in 1993, as a casualty broker. He later ascended to President of Tri-City Brokerage New York and eventually President of Tri-City Brokerage nationally.
John is an active supporter of many industry associations and various charities in the NY/NJ Metro area.
Biography
Mark is the President of Jencap.
Mark, as President and COO of NIF Group, Inc., played an integral role in the growth and development of NIF. and perpetuated their future through the sale of the firm to Jencap. In January of 2019, he was named as COO of Jencap.
Mark began his insurance career in 1981 as a Property Facultative Broker at Willcox Baringer Inc., a subsidiary of Johnson and Higgins. Other roles he has held in the industry include Property Facultative Underwriter at Kaler, Carney, and Liffler, underwriting managers for Allstate Insurance Company; as well as Assistant Vice President at Delany Management for both facultative and treaty reinsurance, on and off the New York Insurance Exchange.
In addition, he held the position of Assistant Vice President at Danmar Associates, managing the property and casualty facilities. In 1990, Danmar was acquired by what is now known as NIF Group, Inc. where he became President of NIF Services of New York in 1999.
Mark attended the College of Insurance Work-Study program from 1978-1982.
Biography
Dave is the Chief Financial Officer of Jencap.
Prior to Jencap, Dave was the CFO and a founding partner of Asset Growth Partners LLC, a boutique asset manager. Dave held the position of CFO at Community One Bancorp, a publicly traded Carlyle Group owned troubled small community bank acquisition platform, where he also led the company's financial restructuring and acquisition activities.
His entire 30+ year career has been spent in the Financial Services industry, including as Chief Operating Officer of Wells Fargo/Wachovia's Global Markets & Investment Bank, where he managed the operating infrastructure and also led the integration of Wachovia's wholesale businesses into Wells Fargo.
He began his career in accounting and consulting at KPMG, LLP. Dave has a unique mix of operating and financial experience at both large and small companies, deep operational and financial integration knowledge, and significant private equity experience.
He graduated with a B.S. in Accounting from the University of Virginia and earned an M.B.A. in Finance from Darden.
Biography
Peter Byrne is the Chief Information Officer of Jencap.
Peter is an industry-leading expert in technology services and holds several technical certifications. Peter's matchless operational and integration experience, coupled with his leadership expertise, have uniquely positioned him to drive corporate growth throughout his career in the insurance industry.
Prior to his current role at Jencap, Peter was the CIO at Aran Insurance Services Group and Chief Technology Officer at QBE North America. He is a graduate of Valley Forge Military Academy, Clarkson University and The Chubb Institute.
Biography
Les is the Executive Vice President of Jencap. His role on the executive management team includes corporate development, business evaluation, integration, compliance and administrative management.
He was a member of the founding team of Wholesale Trading Co-Op Insurance Services, LLC, whose focus included the development of specialty market capabilities, programs, in-house facilities and administrative management. Prior to WTCI, Les was Executive Vice President of Crump Insurance Services, with duties comprising the firm's national carrier relations and product development initiatives.
Before joining Crump's legacy Tri-City operation in New York, he was a principal with an underwriting management and wholesale brokerage firm also located in New York.
Les was Chairman of the Surplus Line Association of CA, President of the Professional Insurance Wholesalers Association of New York State, an officer and Board Member of the Excess Line Association of New York, and has served on various committees of the National Association of Professional Surplus Lines Offices (now WSIA).
He holds a BA degree from the Pennsylvania State University, where he was elected to Phi Beta Kappa.
Matthew Dunn
Business Development & Acquisitions
Biography
Matthew began his career at UBS financial services working within their banking products group, specializing in security back lending. After UBS, he attended the University of Rochester Simon School of business where he earned his MBA.
He joined Wholesale Trading Co Op– Insurance Services shortly after to aid in its sale to the Carlyle Group and the creation of JenCap Holdings LLC.
At Jencap Group, Matthew is a member of the Corporate Development team. The team works on sourcing, analyzing and valuing of acquisition targets, as well as managing of the diligence process.
Matthew Gerson
Business Development & Acquisitions
Biography
Matthew began his career at Citigroup working within their Financial Institutions Investment Banking Group covering banks and diversified financials.
At Jencap Group, Matthew is a member of the Corporate Development team. The team works on sourcing, analyzing and valuing of acquisition targets, as well as managing of the diligence process.
Matthew holds a B.S. in Management from Boston College.
Kathryn Smith
Managing Director of Marketing
Biography
Kathryn has dedicated her entire career to the insurance industry and has gained unique perspective having worked on the agency side, carrier side and wholesale side. She began her career at American Family Insurance as a sales professional. After a few years, she accepted a position at Chubb Insurance as Personal Lines Marketing Manager, where she proudly earned the recognition of Salesperson of the Year at Chubb in 2014.
Kathryn worked closely with Jencap affiliate company, Risk Innovations, at Chubb and eventually accepted a position with Risk Innovations as their Personal Lines Manager. Her role evolved into Director of Sales and Marketing for years, and after they sold to Jencap, her responsibilities extended to other affiliate companies. Kathryn is now the Managing Director of Marketing for Jencap.
She holds a B.S. in Journalism and Public Relations from the University of North Carolina at Chapel Hill.
Paul Orlando
Managing Director of Sales
Biography
Paul started his professional career working in the information technology department for New York University's school of medicine. In 2006 Paul joined NIF Group, as a marketing associate. In 2014 he was promoted to Director of Media Marketing where he led numerous sales initiatives across the group. In April of 2016 he was named Vice President of Marketing and Sales where he continued to lead marketing initiatives for their national programs and surplus lines divisions. NIF Group was subsequently purchased by Jencap Holdings in December of 2016. Paul was promoted to Managing Director of Sales of Jencap Group in August of 2021.
He currently serves as member of the Professional Insurance Agents (PIA) Long Island chapter planning committee. Paul graduated from Oswego State University in 1998 with a B.A. in Communications and a concentrate in Public Relations.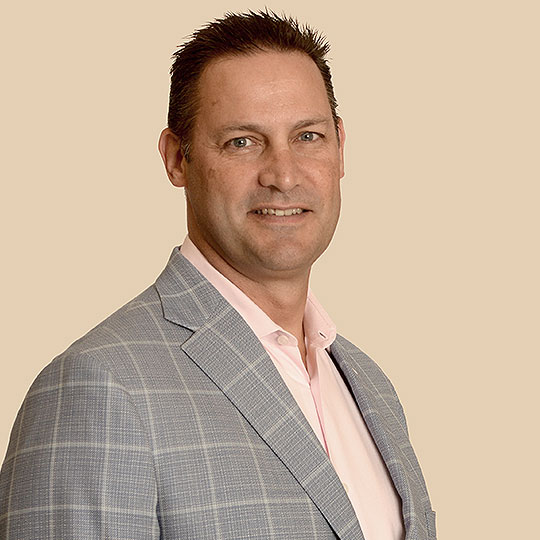 Bruce Peddle
Divisional President of Jencap Insurance Services
Biography
Bruce is Divisional President of Jencap Insurance Services.
He was a founding partner of Risk Innovations and proudly served as President and Chief Executive Officer since 2010.
He engineered the buyout of his original partner in 2010 and acquired new strategic wholesale operations in 2012 and 2015; growing the company to nearly $100 million in annualized premium.
Bruce has sat on various insurance company advisory boards and is currently a member of Amtrust's national agency advisory board.
He has served on the Cystic Fibrosis Foundation's board for "Insure the Cure" since 2011. Bruce is an accountant by trade; earning his Canadian Chartered accountant's professional designation in 1994 and his Certified Insurance Counselors designation in 2007.
His experience prior to founding Risk Innovations included tax and audit experience, along with mergers and acquisitions roles, in both Canada and Bermuda.
Kristopher Bauer
President, Western Region, Jencap Specialty Insurance Services
Biography
Kris is President of the Western Region for Jencap Specialty Insurance Services.
Kris served as President of Wholesale Trading Insurance Services, LLC (WTIS) since March 2016. Prior to this role, Kris served as Chief Operating Officer of WTIS/WTCI; growing the operation from start-up in 2010, to where it sits today as a Jencap company.
Throughout his 25-year career, Kris has established himself as a production and business leader; providing solutions for complex risks of customers, as well as internal business challenges.
Prior to WTIS, he was an Executive Vice President at AmWINS Group (formerly Stewart Smith) where he also held positions as National Casualty Practice Leader and National Construction Practice Leader.
Kris has served on the Executive Committee of the California Surplus Lines Association, as well as on various carrier advisory panels. He is very active in various local charities and involved in the many pursuits of his four teenage children.
Kris holds a business degree from the University of the Pacific.
Tushar Trivedi
President, Trivedi-Capacity Associates
Biography
Tushar is the President of Trivedi-Capacity Associates, LLC.
Tushar began his insurance career path in 1994, specializing in Umbrella coverage for two niche segments, hospitality and community associations. By 1999, he had developed and presented the prototype for Risk Purchasing Groups (RPG) and convinced Zurich Insurance to underwrite his program, as drafted. The structure is still in use today across the nation.
In 2004, Trivedi & Associates, LLC was formed. In its first year, 1700 umbrella policies were written. Today, in excess of 18,000 umbrella policies are written annually, generating $25MM in premium. Along the way, ancillary coverage offerings were added. Coverage lines such as; EPL, cyber, D&O, and workers' compensation, which generate an additional $6MM in annual premium.
Tushar's leadership has led the firm to long term success and profitability in this unique space. Through this working knowledge and command of all agency components and licensing requirements, he has positioned the firm for continued growth.
In 2009, Trivedi & Associates, LLC engaged in a joint venture with Capacity Coverage and the new entity was named Trivedi-Capacity Associates, LLC.
In April 2016, Trivedi-Capacity Associates, LLC became the second company to be acquired by Jencap.
Taras Shalay
Managing Director, Midwest Region, Jencap Insurance Services
Biography
Taras is the Managing Director of the Midwest Region for Jencap Insurance Services.
Taras joined the insurance industry in 2007 as a company underwriter for Philadelphia Insurance Company, where he would become part of a team to create and underwrite one of the first mono-line cyber policies in the standard market.
After moving to the wholesale brokerage side in 2011, he would later build a book of business dedicated to cyber liability, and eventually become Regional Managing Director of Professional Lines at Burns & Wilcox. During this time Taras has traveled the country teaching Continuing Education courses on Cyber Liability to insurance agents, and has become a resource for many to help understand the complexity of Cyber and Professional Liability.
Taras then joined Special Risk Facilities, Inc. in May 2019 as an Assistant Vice President and Branch Manager primarily serving in a leadership capacity. Most recently, Taras was appointed to the then newly-formed Jencap Insurance Services division in 2021.
Taras is highly active with the MAIA (Michigan Association of Independent Agents). Serving as a Young Agents Council (YAC) Ambassador in 2014 and was the recipient of the YACmaster Award in 2015 for his dedicated support to the statewide association.
Brian Barrilleaux
President, South Central Region, Jencap Insurance Services
Biography
Brian is President of the South Central Region for Jencap Insurance Services.
Brian served as President of MJ Kelly. In this capacity, he has lead the MJ Kelly organization in a new direction with a passionate focus on growth and service. MJ Kelly is a full service MGA and Wholesale brokerage firm with offices located in Little Rock, AR, Springfield, MO, Shreveport, LA, Brandon, MS, Largo, FL, Fort Worth, TX and Frisco, TX.
Brian has extensive Property & Casualty experience centered around ownership, business development, personnel management, commercial underwriting and marketing. His insurance experience spans over 30 years. He started his insurance career with Continental Insurance in their underwriting training program based in Dallas ultimately becoming a Commercial Lines Underwriting Manager.
After the sale of Continental to CNA, he spent 2 years at AIG underwriting complex products accounts including large guarantee cost and loss sensitive workers' compensation accounts. In 1996, Brian became a principal with Risk Reducers based in Little Rock and was in charge of production and underwriting.
Over the next 12 years, the business grew under his leadership to over $75 million in annualized workers' compensation premium. Brian became SVP, Sales Leader/Little Rock Branch Manager at Swett & Crawford after the sale of Risk Reducers to Swett & Crawford in 2008.
In 2011, he spent four years at MarketScout in Little Rock and Dallas with production responsibilities of expanding their workers' compensation distribution network with retail agents throughout the United States.
Prior to joining MJ Kelly, Brian was the Commercial Underwriting Director in Little Rock for CNA for over three years.
Brian holds a B.S. degree from Stephen F. Austin State University.
John LaCava
Jencap Program Administrators
Biography
John LaCava has been an insurance professional since 1985 and has extensive underwriting, operational and technical experience. His corporate strategic planning and organizational leadership were instrumental in executing several agency acquisitions to grow Jencap Program Administrators product portfolio.
Prior to co-founding Aran Insurance Services Group (now known as Jencap Program Administrators LLC), in 2009, he held various C-level positions, most recently as an executive vice president and director for QBE North America.
John is active in his local community, supporting and coaching various local youth sports teams, and his local charitable activities include raising over $2 million for the St. Baldrick's Foundation's childhood cancer research efforts.
John holds an MBA from Pace University Lubin Graduate School of Business and a bachelor's degree from Fordham University.